Designers are busy creating clothes to exude their ingenious personality and love for fashion, so why not go the same route with our cat clothes?
For a while, pooches have been having the better part of trendy fashion outfits, but felines are somehow different types of creatures. They tend to dance to their own beats. So, treat them differently but fashion them up –because they are, after all, like those dogs of yours you fancy so much. Whether your cat is sassy, rough, cuddly or even smart, have him dress like other pets.
So, here are top fashion tips plus styles for your feline.


Layer Up
As the temps start to go down, we all start wearing autumn & winter basics. But, just like we need to be warm up, our cats too want the same, whether they are staying outdoors or indoors. Protect him from harsh conditions with a small parka or scarf so that he can be warm and stylish!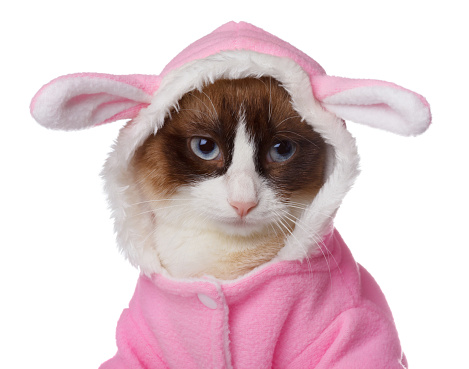 Lounge around, yes!
Let us be honest; most people enjoy lazy weekends after a very stressful week. So why stay idle when you can go all the way cozying with your feline? Purchase something comfortable like a hooded sweatshirt for your cat.
Smarten up
Give your kitty a feeling of comfort as well as security by getting him a bow tie or even an adorable shift dress. Then spice up his routine through dressing him in smart cat clothes to let him get the attention he deserves.
Dress your cat up
Dressing your cat is a great way of bonding with him. It is also a great way to dress him up. So, try a colorful print, the modern jumper or go the daring way by getting him fashionable pieces.
Some fancy dress
If you are creative enough, make your own DIY. All you need is those dresses and accessories you don't use. You can make him a dress, pants, or even t-shirts.